8 makeups for the tatoo layer. These only work with 2.0 based viewers, so please try a demo to be sure you can use this product before purchasing.
L120 per makeup, 8 colors included.
M/C/NT
You can find these in the
main lobby at PixelDolls
in Port Seraphine
Or
at the
Marketplace
<3!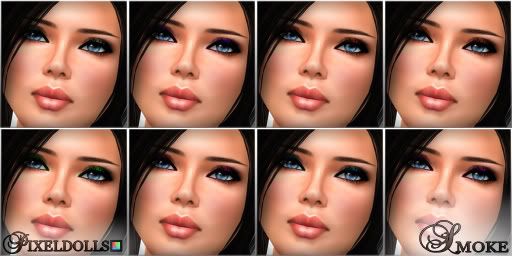 (Shown with skin from Belleza. Results vary depending on each skin, so please try a demo before purchasing.)