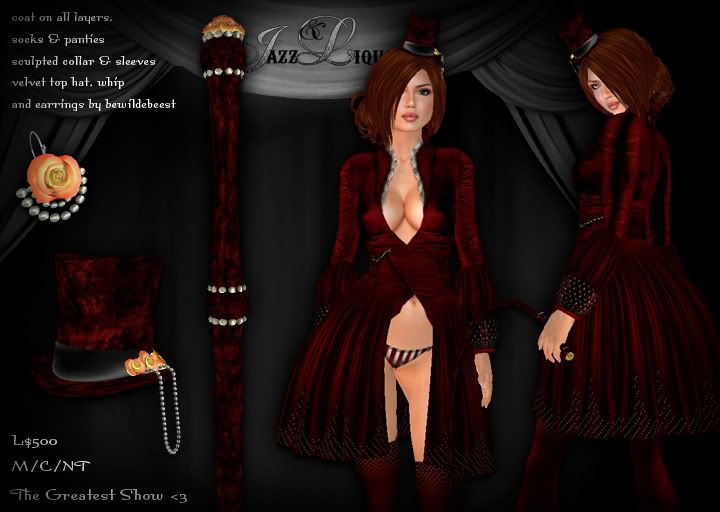 New from ~Jazz and Liquor~
A ringleader's coat with tons of extras! The low-cut velvet coat features pearl details- as well as stockings and a cute striped panty. Earrings, velvet top hat and whip by .bewildebeest. are also included! As always, prim parts are modifyable, and there are resize versions of the sleeves and skirt.
M/C/NT
L500 each
You can find it at:
PixelDolls, Port Seraphine
Or on the
Marketplace
.