OMG Y'ALL
Mesh has finally hit the grid, and I could not be more excited. I have been going wide open all day to get you all a taste of what is to come- you can check it out at my
new store location in Port Seraphine.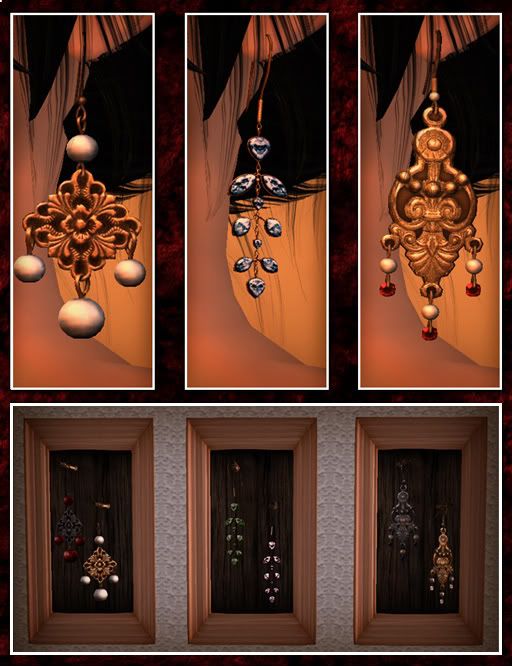 Each of these sets come with weathered silver and gold metals, with five gem colors for each metal. M/C/NT, L$500
You will need the latest viewer to be able to use this content- Either the main release viewer or the beta will work. I get far better performance off the beta viewer, but ymmv.
SL Viewer Downloads